Meet Our Team
DIRECTOR
Michael A. Grandner PhD MTR CBSM FAASM FAHA
Director, Sleep and Health Research Program
Director, Behavioral Sleep Medicine Clinic
Associate Professor of Psychiatry, College of Medicine
Associate Professor of Medicine, College of Medicine
Associate Professor of Psychology, College of Sciences
Associate Professor of Nutritional Sciences, College of Agriculture and Life Sciences
Associate Professor of Clinical Translational Science
Dr. Grandner is the Director of the Sleep and Health Research Program at the University of Arizona, Associate Professor in the Departments of Psychiatry and Medicine in the College of Medicine, Associate Professor of Psychology in the College of Science, Associate Professor of Nutritional Sciences in the College of Agricultural and Life Sciences, and Associate Professor of Clinical Translational Science. He is a licensed Psychologist and Certified in Behavioral Sleep Medicine by the American Board of Sleep Medicine and a diplomate in Behavioral Sleep Medicine by the Board of Behavioral Sleep Medicine. He directs the Behavioral Sleep Medicine Clinic. He is a member of the Sarver Heart Center, the Hispanic Center of Excellence, and a faculty member of the Graduate Inter-Disciplinary Programs in Neuroscience and Physiological Sciences.
His research focuses on how sleep and sleep-related behaviors are related to cardiovascular disease, diabetes, obesity, neurocognitive functioning, mental health, and longevity. Specific areas of focus include: (1) Downstream cardiovascular, metabolic, and behavioral health outcomes associated with insufficient sleep, (2) Upstream social, behavioral, and biological determinants of insufficient sleep, and (3) Development and implementation of behavioral interventions for sleep as a domain of health behavior.
Dr. Grandner has published over 100 articles and chapters on issues relating to sleep and health, is Associate Editor of the journal Sleep Health and the editorial boards for SLEEP, Sleep Medicine, Journal of Sleep Research, Behavioral Sleep Medicine, and Frontiers in Neuroscience: Sleep and Circadian Rhythms. He serves on both the Mental Health Task Force and the Sleep and Wellness Task Force for the NCAA, was a member of the mental health consensus conference of the International Olympic Committee, and has partnered with a number of athletic, health, and corporate organizations. He is a regular lecturer on topics related to sleep and health for students, patients, corporations, and athletes, has been invited multiple times to the National Institutes of Health, and has presented for the US Congress (twice). His research has been profiled in hundreds of national and international news outlets, TV programs, magazines, and newspapers.
He has received awards and honors for his work from the Society of Behavioral Sleep Medicine, Sleep Research Society, American Academy of Sleep Medicine, American Heart Association, Population Association of America, Sleep Research Network, and other groups. He is an elected fellow of both the American Academy of Sleep Medicine and the American Heart Association. He has also received two separate Outstanding Professor Awards for his teaching.
Read Dr. Grandner's current CV or contact Dr. Grandner directly.
See more at http://www.michaelgrandner.com.
---
FACULTY
Tommy K. Begay PhD MPH
Clinical Assistant Professor, Psychiatry
Dr. Begay is a Clinical Assistant Professor in the Department of Psychiatry, College of Medicine, University of Arizona. He is a Cultural Psychologist by academic training, focusing on the interrelationship of biology, environment, and culture, to understand human behavior as applicable to health and wellness. Dr. Begay's research interests include Native American health, especially in relation to the impact of American Indian historical trauma, and the subsequent evolution of intergenerational, maladaptive coping behaviors that contribute to the disproportionately high rates of stress-related chronic diseases, cancer, interpersonal violence, accidents, substance abuse, and addiction – all major contributing factors to the contemporary health and wellness of American Indians and Alaska Natives. Of particular interest, is the use of psychoneuroimmunology to assess the health impact of chronic stress, and associated pathophysiological processes. As an Instructor, Dr. Begay has taught the following courses: American Indian Medicine and Wellness, Cultural and Linguistic Diversity in Exceptional Learners, Drugs and Society, Human Sexuality, Health Education Intervention Methods, and Contemporary Community Health.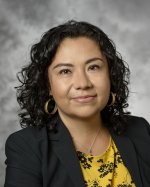 Denise Rodriguez Esquivel PhD
Clinical Assistant Professor, Psychiatry
Denise.RodriguezEsquivel@bannerhealth.com
Dr. Rodriguez Esquivel is a clinical psychologist specializing in behavioral sleep medicine for the treatment of insomnia, circadian rhythm disorders, and cPAP adherence. She is a clinical supervisor in the doctoral clinical psychology internship at the University of Arizona, supervising psychology interns in the Behavioral Sleep Medicine and Outpatient Psychotherapy clinics. She completed her PhD in clinical psychology with a health focus at the University of Miami in Coral Gables, Florida, and her internship and postdoctoral residency were completed at the Albuquerque VA Medical Center in New Mexico. Dr. Rodriguez Esquivel has also worked as primary care psychologist, specializing in work on adjustment disorders, bereavement, and depressive and anxiety disorders.
---
STAFF
Manuel Acuña
Human Subjects Research Coordinator
Manuel "Manny" Acuña is an undergraduate student pursuing a Bachelor's of Arts degree with a double major in Spanish and Linguistics with a minor in French. Manny is interested in bilingualism, sociolinguistics, and Spanish phonetics and phonology. Manny has been with the Department of Psychiatry for 6 years in administrative roles and has recently joined the Sleep & Health Research Program team. He is currently overseeing regulatory compliance with human subjects research, including interface with departmental review processes, the Institutional Review Board, and others.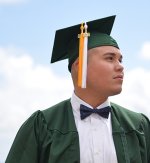 Marcos Delgadillo
NOCHES Study Coordinator
Marcos graduated from the University of Hawaiʻi at Mānoa with a B.A. in Spanish and a B.S. in Family Sciences & Human Development and is currently pursuing a B.S. in Nursing. After coming back to Arizona, he joined the staff as a Research Coordinator for the NoCHeS project in Santa Cruz County. He hopes to get more involved in the Nogales community with this research and bring to light the lack of medical resources. Marcos enjoys spending time with friends and family, traveling, hiking, and trying new restaurants during his free time.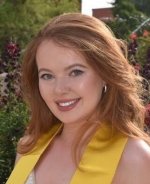 Chloe Wills
Program Coordinator
chloecawills@email.arizona.edu
Chloe Wills is the Program Coordinator for the Sleep and Health Research Program. She trains and manages all students in the lab, along with helping to coordinate and perform research studies, organize events, and facilitate lab communications. Chloe graduated from the University of Arizona in May 2019 with a Bachelor's Degree in Neuroscience and Cognitive Science, and worked as a Research Assistant for the SHRP (while juggling a position as an Assistant Manager at a movie theater) during her undergraduate career. Chloe's main research interests are in the relationship between sleep, cognition and emotion, memory, and behavioral health. She hopes to attend graduate school in the near future.