MEET OUR TEAM
DIRECTOR
Michael A. Grandner PhD MTR CBSM FAASM FAHA
Director, Sleep and Health Research Program
Director, Behavioral Sleep Medicine Clinic
Assistant Professor of Psychiatry, College of Medicine
Assistant Professor of Medicine, College of Medicine
Assistant Professor of Psychology, College of Sciences
Assistant Professor of Nutritional Sciences, College of Agriculture and Life Sciences
Dr. Grandner is the Director of the Sleep and Health Research Program at the University of Arizona, Assistant Professor in the Departments of Psychiatry and Medicine in the College of Medicine, Assistant Professor of Psychology in the College of Science, and Assistant Professor of Nutritional Sciences in the College of Agricultural and Life Sciences. He is a licensed Psychologist and Certified in Behavioral Sleep Medicine by the American Board of Sleep Medicine and directs the Behavioral Sleep Medicine Clinic. He is a member of the Sarver Heart Center, the Hispanic Center of Excellence, and a faculty member of the Graduate Inter-Disciplinary Programs in Neuroscience and Physiological Sciences.
His research focuses on how sleep and sleep-related behaviors are related to cardiovascular disease, diabetes, obesity, neurocognitive functioning, mental health, and longevity. Specific areas of focus include: (1) Downstream cardiovascular, metabolic, and behavioral health outcomes associated with insufficient sleep, (2) Upstream social, behavioral, and biological determinants of insufficient sleep, and (3) Development and implementation of behavioral interventions for sleep as a domain of health behavior.
Dr. Grandner has published over 100 articles and chapters on issues relating to sleep and health, is Associate Editor of the journal Sleep Health and the editorial boards for SLEEP, Sleep Medicine, and Frontiers in Neuroscience: Sleep and Circadian Rhythms. serves on both the Mental Health Task Force and the Sleep and Wellness Task Force for the NCAA, and has partnered with a number of athletic, health, and corporate organizations. He is a regular lecturer on topics related to sleep and health for students, patients, corporations, and athletes, has been invited multiple times to the National Institutes of Health, and has presented for the US Congress (twice). His research has been profiled in hundreds of national and international news outlets, TV programs, magazines, and newspapers.
He has received awards and honors for his work from the Society of Behavioral Sleep Medicine, Sleep Research Society, American Academy of Sleep Medicine, American Heart Association, Population Association of America, Sleep Research Network, and other groups. He is an elected fellow of both the American Academy of Sleep Medicine and the American Heart Association. He has also received two separate Outstanding Professor Awards for his teaching.
Read Dr. Grandner's current CV or contact Dr. Grandner directly.
See more at http://www.michaelgrandner.com.
---
PROGRAM STAFF
Manuel Acuña
Human Subjects Research Coordinator
Manuel "Manny" Acuña is an undergraduate student pursuing a Bachelor's of Arts degree with a double major in Spanish and Linguistics with a minor in French. Manny is interested in bilingualism, sociolinguistics, and Spanish phonetics and phonology. Manny has been with the Department of Psychiatry for 6 years in administrative roles and has recently joined the Sleep & Health Research Program team. He is currently overseeing regulatory compliance with human subjects research, including interface with departmental review processes, the Institutional Review Board, and others.
Pamela Alfonso-Miller MD
Program Manager

palfonsomiller@psychiatry.arizona.edu
Dr. Alfonso-Miller is a trained Pediatrician with an interest in the effects of mental health on physical health, the phenomenology of emotion, intersectional healthcare and better living through accessible knowledge. She oversees all SHRP programs, training, regulatory concerns, and other issues. In her spare time, Dr. Alfonso-Miller likes piña coladas and getting caught in the rain.
Tommy K. Begay PhD MPH
Clinical Assistant Professor, Psychiatry
Dr. Begay is a Clinical Assistant Professor in the Department of Psychiatry, College of Medicine, University of Arizona. He is a Cultural Psychologist by academic training, focusing on the interrelationship of biology, environment, and culture, to understand human behavior as applicable to health and wellness. Dr. Begay's research interests include Native American health, especially in relation to the impact of American Indian historical trauma, and the subsequent evolution of intergenerational, maladaptive coping behaviors that contribute to the disproportionately high rates of stress-related chronic diseases, cancer, interpersonal violence, accidents, substance abuse, and addiction – all major contributing factors to the contemporary health and wellness of American Indians and Alaska Natives. Of particular interest, is the use of psychoneuroimmunology to assess the health impact of chronic stress, and associated pathophysiological processes. As an Instructor, Dr. Begay has taught the following courses: American Indian Medicine and Wellness, Cultural and Linguistic Diversity in Exceptional Learners, Drugs and Society, Human Sexuality, Health Education Intervention Methods, and Contemporary Community Health.
Jo-Ann Gehrels MA
Clinical Research Coordinator
jgehrels@psychiatry.arizona.edu
Jo-Ann Gehrels serves as a Clinical Research Coordinator, responsible for overseeing recruitment and participant screening and scheduling for all clinical research projects. She holds a Bachelor's as well as a Master's degree in Sociology from the University of Arizona. Following Graduate School, Jo-Ann worked as a Clinical Research Associate at Yale University School of Medicine, on a study of epilepsy in children. From there she became a Clinical Research Coordinator at the University of Washington Medical Center, studying risk factors for intracranial meningioma. For the next 12 years she was a Research Assistant at Barrow Neurological Institute in Phoenix, working with traumatic brain injured patients. Jo-Ann oversee all clinical research projects, including all subject scheduling, appointments, and progress; database management; and regulatory compliance and correspondence. Jo-Ann serves as the primary contact person for these studies. When not at work, Jo-Ann enjoys SCUBA diving, hiking, music, and her two pugs.
Chloe Warlick
Research Assistant Coordinator
chloewarlick@email.arizona.edu
Chloe recently graduated from the University of Arizona with a B.S. in Psychological Sciences. After working in the lab as an RA for 3 years, she joined the staff as the Program Coordinator, where she supervises the undergraduate students and assists Dr. Alfonso-Miller in overseeing current projects. In general terms, she is interested in how psychosocial stressors impact sleep quality and mental health outcomes. At present, she is applying to Clinical Psychology programs in an effort to pursue a career in sleep research. Chloe is a self-identified "foodie" and enjoys cooking and trying out new cuisines and restaurants in her downtime.
---
GRADUATE STUDENTS
Andrew Tubbs
Andrew is an MD/PhD student currently completing the PhD portion of his training in the SHRP. Broadly speaking, Andrew is interested in the development, maintenance, and treatment of mental illness. Since sleep often features prominently in mental illness, Andrew's focus in the SHRP is on how sleep acts as a risk factor for mental illness development and disease course, as well as how therapies targeting sleep may improve mental illness symptomology. Ultimately, Andrew hopes to complete his residency in Psychiatry, fellow in Child and Adolescent Psychiatry, and work as a clinical research physician at an academic medical center. Outside of the lab, Andrew enjoys cooking, writing short fiction, and discussing theology.
Wailuddin "Suhaib" Khader
Waliuddin (Suhaib) is a graduate student pursuing his PhD in Clinical Psychology at the University of Arizona. In general, his research interests encompass sleep, depression and addiction. More specifically, he is interested in studying the incidence of insomnia and its different subtypes and their association with depression and alcoholism. Suhaib is also interested in understanding how different treatment modalities for insomnia can impact psychological disorders. In the future, he hopes to be a hybrid clinician researcher where part of his time will be spent providing treatment and the rest will be spent conducting research. In his spare time, he enjoys playing tennis, reading books, and tinkering around in Adobe Photoshop/Illustrator. His co-mentors are Dr. Grandner and Dr. Fabian Fernandez.
Sara Djurich
Hailing from Utah, Sara Djurich is a new Ph.D. student in the physiology department.  She graduated from Brigham Young University with a Bachelor's degree in Neuroscience.  Her current interests are still being developed... Sara joined the SHRP because she finds sleep fascinating and wants to learn more.  Sara enjoys reading, music, biking, and writing.
---
UNDERGRADUATE STUDENTS
Breanna Featherston
bfeatherston@email.arizona.edu
Breanna is currently an honors student in her junior year pursuing a major in Neuroscience and Cognitive Science (with an emphasis in Cognition), as well as a major in Molecular and Cellular Biology at the University of Arizona. Her primary research interests include the evolution of sleep and its modern effects, as well as the development of technologies that can improve daily life. Breanna aims to attend graduate school for neuroscience and ultimately hopes to earn her PhD. In her free time, she loves working on digital art, going to concerts, and spending time with her family and friends.
D. Alex Fourte
Alex is a recent graduate from the University of Arizona with a B.S. in Physiology. He is interested in how sleep affects the progression of cardiometabolic diseases and obesity. By working in the lab, Alex hopes to gain valuable knowledge and experience to aid in his quest in becoming a physician. Outside of the lab, he enjoys working out, playing basketball, counting stars, and chasing squirrels.
Nakayla Griffin  
nakaylagriffin@email.arizona.edu
Nakayla is an undergraduate student pursuing a Bachelor of Science in Neuroscience and Cognitive Science with an emphasis in development and aging. She is interested in the interconnection between Alzheimer's disease and sleep. She intends to continue to further understand how the quality of a person's life can influence the onset or progression of various types of dementia. In her spare time, she pursues her second passion of studying the Earth and work at the Flandrau Science Center & Planetarium as an instructor for Earth Science Discovery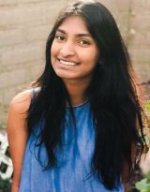 Anjalee Jajoo
anjaleejajoo@email.arizona.edu
Anjalee is currently a freshman in the Honors College at the University of Arizona. Anjalee is currently pursuing a major in Neuroscience and Cognitive Science with a minor in Spanish. By working in the lab, Anjalee hopes to gain more exposure to the medical field and further her interests in medicine. Anjalee hopes to pursue a career in the medical field as a physician
Elizabeth Lane
Liz is a freshman majoring in Neuroscience & Cognitive Science. She holds a holistic, integrative perspective on health and wellness and is interested on how sleep factors in to one's health. With her newfound knowledge and experience, Elizabeth hopes to join the Peace Corps following graduation.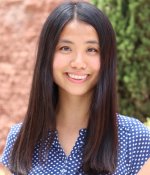 Olivia Liang
Olivia is pursing a Bachelor of Science in Neuroscience and Cognitive Science with a minor in Spanish. She seeks to gain experiences and knowledge in our lab that may expand her current interests for the field of health and medicine. She aspires to pursue a career in healthcare, where she may provide care and support for patients. In addition to contributing her time to our Sleep and Health Research Program, Olivia also volunteers and serves as a mentor in the Honors College at the University of Arizona.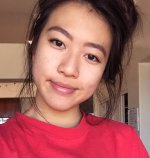 Serena Liu
serenadebbie@email.arizona.edu
Serena is currently an honors student pursuing a Bachelor's of Science in Neuroscience and Cognitive Science with an emphasis in Cognitive Development at the University of Arizona. Serena plans on attending school after graduating to become a Physical Assistant. She is working as a Research Assistant with the Health & Sleep Lab and is interested in learning more about dreams and how environmental factors influence sleep. In her spare time, Serena enjoys spending time with family and friends, finding dogs to pet, and eating good food.
Kayla Oliviér
Kayla is an undergrad at the University of Arizona finishing up her last semester of her senior year. She is pursuing a degree in Psychology with a minor in Spanish and Pre-med. Upon graduation, Kayla plans on taking some time to travel before getting her PhD in Forensic Psychology. Kayla hopes to one day work for the FBI as a profiler.  She is currently volunteering her time assisting with the Sleep & Health Research Program.
Bruce Pham
Bruce is currently a senior at the University of Arizona, majoring in Psychology B.S. and double minoring in Pre-Health and Public health. His chief interest within psychology is diagnosis and treatment of mental illness and his career aspiration is to become a psychiatrist. Aside from his academics, he enjoys being involved with his fraternity, road cycling and playing his guitar.
Hunter Quiroz
Hunter is currently a sophomore at the University of Arizona majoring in Nutritional Science with a minor in Biochemistry. She hopes to add a minor of Psychology as well. After graduation, she hopes to pursue a Medical Doctorate Degree. By working in the lab, she hopes to get more exposure in the medical field and in research to gain knowledge and experience. In her spare time, she enjoys art and volunteering with special needs kids through the Special Olympics
Thea Ramsey
Thea is a junior at the University of Arizona pursuing a B.S. in Neuroscience and Cognitive Science with an emphasis on Biological Neuroscience. She is primarily interested in the relationship between sleep health and neurological and cognitive function. After graduation, Thea plans to enter the healthcare and research field in order to serve others through neuroscience. Outside of academics, she competes in cross country and track for the University of Arizona and enjoys spending time outdoors.
Christopher Sanchez
csanchez1011@email.arizona.edu 
Chris is currently a senior studying Physiology and Nutrition with dietetic emphasis with minors in Biochemistry and Microbiology at the University of Arizona honor's college. He is interested in determining how nutrition can impact sleep quality. He plans on attending medical school, specializing in internal medicine. In his spare time, he enjoys baking bread and doing gymnastics on rings.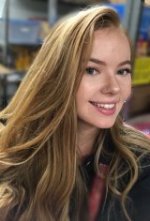 Chloe Wills
chloecawills@email.arizona.edu 
Chloe is a Junior pursuing a Bachelor's degree in Neuroscience and Cognitive Science at the University of Arizona. Her study interests include how sleep and its quality affect cognitive behavior and ability. In the future, Chloe hopes to study the relationship between sleep and emotion as well as sleep and memory. Chloe plans to pursue a graduate degree to further her education and career in the sciences.
Ron Tang
Ron is currently a junior studying Physiology and Psychology at the University of Arizona Honors College. He is contributing to the Sleep and Health Research Program as a research assistant. Ron's primary research interests include studying student athletes' mental health and performance based on their sleep schedules. Outside of lab, he enjoys playing basketball, producing music, and spending time with his dog, Letitia. After graduation, Ron plans on attending medical school and ultimately becoming an orthopedic surgeon.
LAB ALUMNI
Bliznak, Victoria (2017-2018)
Carrazco, Nancy (2015-2016)
Charest, Jonathan (2018)
Davis, Benjamin (2015-2016)
Fisseha, Ephrat (2015-2017)
Fakhimi, Shyon (2015-2016)
Fisseha, Ephrat (2015-2017) (Honors Thesis)
Forbush, Sierra (2015-2017) (Honors Thesis)
Graham, Patrick (2015-2016)
Granados, Karla (2015-2017)
Haghighi, Ariana (2016-2018)
Hall, Christine (2015-2017) (Honors Thesis)
Jaszewski, Angelica (2015-2017)
Ji, Xiaowen (2017)
Kukafka, Laurel (2017-2018)
Mendoza, Paola (2016)
Ocaño, Demi (2015-2017)
Okuagu, Ashley (2015-2018) (Honors Thesis)
Paine, Kristen (2015-2016)
Poling, Kristi (2016-2018) (Honors Thesis)
Rhee, Joshua (2015-2016)
Saccone, Jeffrey (2015-2016)
Sandino, Michael (2017-2018)
Tabit, Lindsay (2015)
Till, Kristin (2016-2017) (Honors Thesis)
Warlick, Chloe (2015-2018) (Honors Thesis)
Yang, Robert (2015-2018)